Hayos Racing has been running a Toyota Truck in various configurations for many years.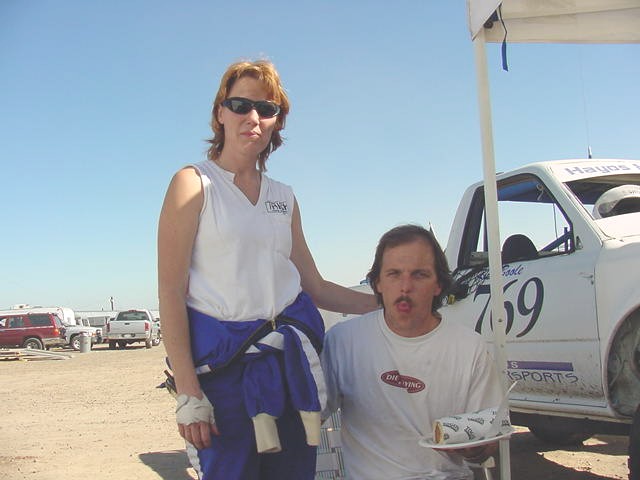 They have won several regional championships and gained considerable respect for fair and even handed competition. Their teams history can be followed at
Hayos Motor sports
I started helping their team with technical questions in 2003 regarding their 22 R based race engine and some tuning issues. That lead to further involvement until in 2006 the truck was switched to a V-6 engine based off a 5V-FE Toyota product converted to racing use by a prominent north Bay Area shop. That engine was rebuilt in my shop to reverse engineer it's secrets, document it's parts list, and prove it's horsepower. It was later dyno tuned in Fremont CA to re-set up the fuel injection management system. That engine powered the truck at the
Terrible Herbst
SCORE race in 2007 where their team ran in 4th place until overturning on a triple jump which accident injured Patty Hayos the trucks driver.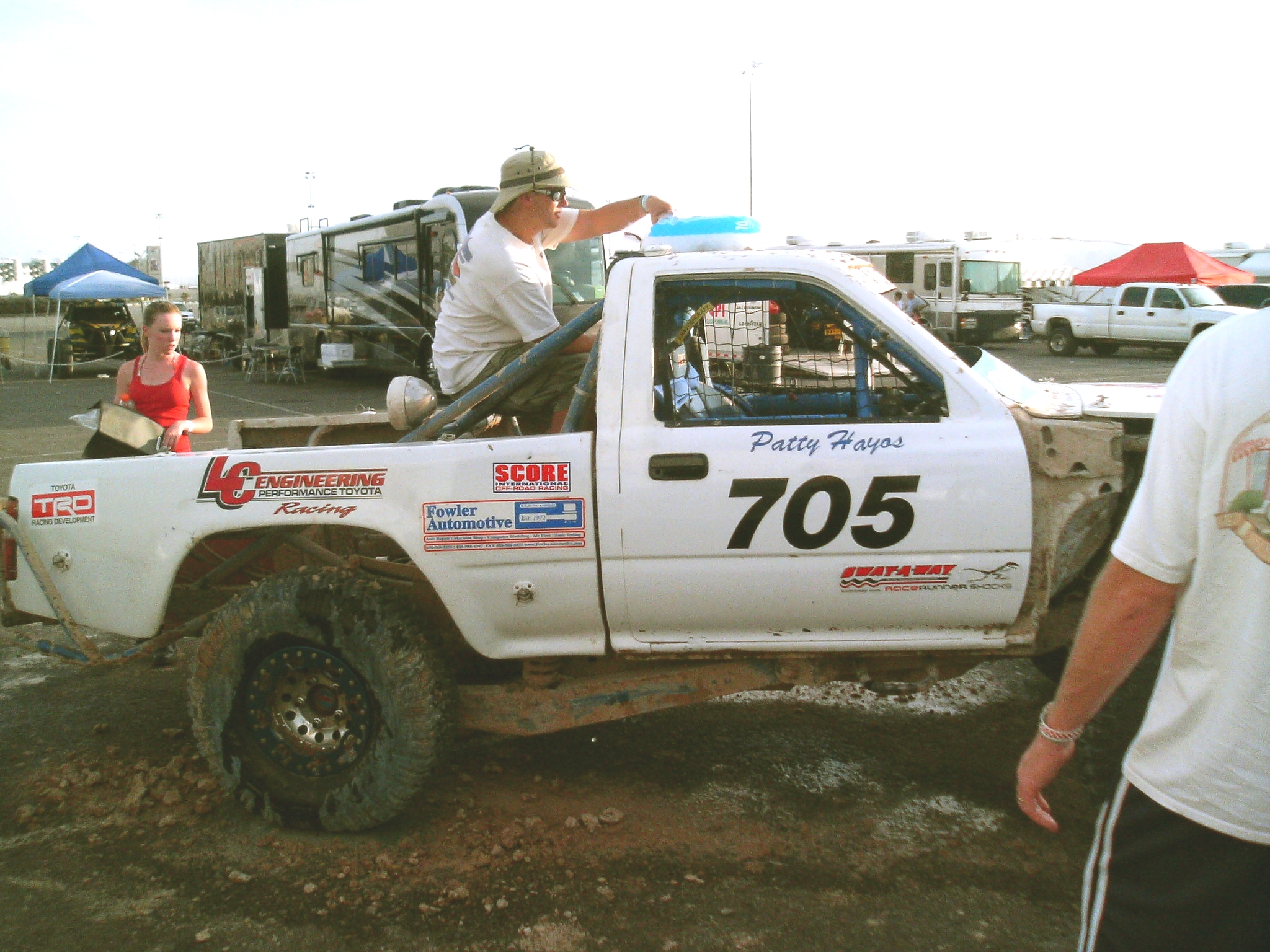 She has recovered and the truck is being rebuilt for the 2008 season.
Part of that effort is overhauling the 5V-FE engine again because it sustained minor damage from running upside down. That was done in my shop and installation was done at the Hayos Racing facility. It is presently being run for testing and practice on a track in the
Prairie City Off Road Park
in central California. Several additional Toyota engines have been obtained for modification and development at Fowler Automotive because this platform has a lot of room to make more power. At least two more chassis are being built by the Hayos team and the teams future looks promising.